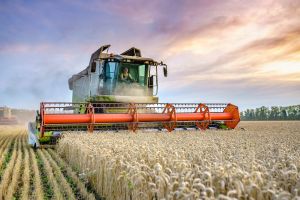 Gresham, Troutdale, & Oregon City, OR Farm Equipment Insurance. Quality Coverage At Great Rates.
Are you a farmer in Gresham, Troutdale, & Oregon City, OR? If so, you know that your equipment is the backbone of your operation. That's where Oregon Direct Insurance comes in. We specialize in providing comprehensive farm equipment insurance. To find out more, just give us a ring at 503-765-9449
.If you require personalized advice, call us at 503-765-9449, or click here -

Why You Need Farm Equipment Insurance
Your equipment is crucial for planting, harvesting, and everything in between. Having farm equipment insurance is not just good practice—it's essential for the long-term viability of your farming business.
Types of Farm Equipment Covered
We understand that every farm is unique, so our farm equipment insurance policies are highly customizable. Here are the kinds of equipment typically covered:
Tractors
The workhorses of any farm, tractors are often susceptible to mechanical failures and other issues.
Harvesters
These are vital during harvest season. Coverage can protect you from unexpected breakdowns.
Tools and Attachments
Even smaller tools and attachments can be costly to replace. Our policies cover these as well.
Typical Claims Covered
We cover a wide range of claims, ensuring that you're prepared for almost any situation. Common claims include:
Equipment Breakdown
Weather-Related Damage
Fire and Explosions
Theft or Vandalism
Affordable Coverage Options
You may be surprised by how affordable farm equipment insurance can be. At Oregon Direct Insurance, we offer various discounts and customized plans to fit your budget. To find out more, feel free to contact us at 503-765-9449.
How to File a Claim
Filing a claim with Oregon Direct Insurance is simple and straightforward. Just reach out to us at 503-765-9449 and our team of experts will guide you through the process.
Why Choose Oregon Direct Insurance?
As a leading farm equipment insurance provider in Gresham, Troutdale, & Oregon City, OR, we offer:
Competitive Pricing
Customized Coverage
Fast Claims Service
Professional Advice
Ready to safeguard your farming operation? Feel free to fill out our online quote request form.
For more details, don't hesitate to reach out to us at 503-765-9449. We're here to help you every step of the way.